PARTNERS
---
Lucy Huntington BSc (Hortic). DipLD. FSGD M.I.Hort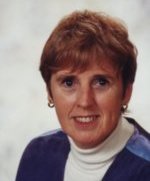 Lucy Huntington is a qualified Horticulturalist and Garden Designer with over 30 years in her own design practice. Her work has included a wide range of private gardens as well as larger landscape projects. As a consultant and lecturer she has travelled and worked throughout the U.K. and now also has clients in the U.S.A. and Australia.
She holds a degree in Horticulture from the University of London, a Postgraduate Diploma in Landscape Design from the University of Newcastle upon Tyne, is a Fellow of the Society of Garden Designers, and a member of the Institute of Horticulture.

She is joint author of "The Complete Book of Garden Design, Construction and Planting" published by Ward Lock in 1991 and author of "Creating a Low Allergen Garden" published in both the U.K. and the U.S.A. by Mitchell Beazley in the spring of 1998 - and which has now been translated into four European languages. She is joint author of "The Garden Colour Directory" published in spring 2000. As well as writing Lucy has made a number of radio and television appearances.
Since 1992 the garden design business has operated with husband Francis Huntington as a full partner, covering business, land and project management. Larger country gardens form a major part of the design commissions and these have recently included a very large private landscape project in Northern Illinois. Smaller gardens also form an important part of the portfolio, a recent design received a 1997 BALI major award.
In 1993, 1994 and 1996 gardens were designed and built for the National Asthma Campaign at Chelsea Flower Show on the theme of the Low Allergen Garden. Other show successes include a series of Herb Gardens built at west country Horticultural Shows in the mid 1980's and two innovative railway gardens for Network South East at the 1990 and 1991 Hampton Court Flower Shows and most recently Gold Medal show gardens at the 1998 and 1999 Cincinnati Flower Show - U.S.A.
From 1986 to 2000 Lucy was joint Principal of The College of Garden Design with fellow garden designer Robin Williams, training those wishing to become professional garden designers. The College also launched Garden Design short courses in the U.S.A., six highly successful Summer Schools were run in Aspen, Colorado. during the mid 1990's.
From 1998 to 2003 Lucy was a part time lecturer in Amenity Horticulture at Wye College University of London. She lectures and tutored both undergraduate and post graduate students as well as having detailed involvement in the planning and development of the College's extensive grounds and gardens.
Lucy is a forthright and knowledgeable designer, communicator and gardener with a great deal of experience in the practical running of a thriving design business combined with her writing and lecturing.
---
Francis Huntington BSc (Agric). NS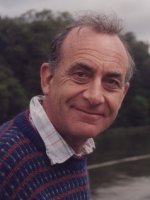 Francis Huntington is a qualified Agriculturalist and Land Manager but has spent the last twenty years as the Office and Project Manager for Lucy Huntington Garden Design.
He holds a degree in Agriculture from the University of London and is a Nuffield Scholar. The first eighteen years of his career was in Farm and Estate management at Wye College in Kent and the Dartington Hall Estate in South Devon. The switch to Horticulture marked the move to create a family business in partnership with Lucy - principally in Garden Design but also involving the creation and management of a specialist plant nursery, two retail outlets and courses for gardeners.
Francis has also specialised in lecturing and advising on business management for garden designers.

---